Heidi Fletcher
About:
Sly, graceful and a lethal killer, Heidi is certainly a bold, yet deeply misunderstood character. Banished from the kingdom at the age of ten, and having suffered years before that, she is strong and extremely independent. After she was cast out from Blackrain and the state of Tethalee, she didn't waste time lingering on the border. She trekked west for days on end, eating only what the bare forest offered. Soon finding an isolated farm run by a family of six - the mother, father, two daughters and sons – she was quickly offered a place to sleep. A year later, at age eleven, the King's high soldiers raided the farm, and for reasons she does not know, the family was slaughtered before her eyes, as she hid within the shadows. Heidi has a fearsome temper that only a fool would provoke, and years of suffering have hardened her into a formidable and ruthless assassin. She's a master of her work, and is not to be underestimated under any circumstances. Despite her ferocious reputation, Heidi is constantly on the edge of her sanity, and occasionally suffers bouts of anxiety, though she has long ago learnt to keep this in check. Every now and then however, her emotions threaten to overwhelm her, and it is fighting off these surges of despair that has made Heidi such a strong, intimidating and highly admirable person.
Appearance:
With a slim, graceful, yet muscular body and ink black hair that falls in gentle waves and reaches just past her shoulder blades, Heidi is certainly an attractive young woman. Her eyes are an impossibly bright and rich shade of emerald green and have the tendency to become unreadable.
Weapon of choice: Never seen without her bow in hand and a quiver full of arrows on her back. Her 'trademark' is the black arrows she uses, made from an ancient oak. But also carries her sword on some occasions, silver, with intricate pattern work embossed into the blade, designed to make the blade stronger. A single emerald rests at the end of the pattern, at the hilt.
Other:
Stands roughly at 5'10. Heidi is 18 years of age and was banished at 10. She owns a jet black Friesian stallion by the name of Pyrios who she raised from a foal. Pyrios was bred to be a war charger, and these traits are shown in his speed, strength, courage and protectiveness of Heidi. A brave mount who is always with Heidi.
Pyrios
A black friesian stallion standing at 17.2hh.
Last edited by LillyStar on Tue Jun 21, 2011 7:35 pm; edited 3 times in total

LillyStar




Posts

: 1717


Join date

: 2009-05-16


Location

: The walls of your nightmare.



Albree Walter
(Al-bree Wall-ter)
Age: 16
Role Play: Heidi & Pyrios
Appearance:
Lengthy blonde hair that falls below her shoulder blades. She has a gorgeous face, fine soft features and pale blue eyes, she is around 5'7.
History:
Lives in the village that is ruled by the Fletcher family. Has had a reasonably comfortable life with her parents and two brothers. 7 years ago, Albree and Heidi were inseparable, the best of friends who used to take Heidi's horses out and ride in the forest. But that all changed when Heidi was outcast from the land at the age of 10. Albree hasn't seen her since but would spot her a mile away.
Personality:
Everyone knows Albree as an impulsive, happy and cheerful girl who is always out to help others. She is open, extremely trustworthy and is always honest; whether it's what she is feeling, or, what she thinks of other people, she never lies.
Other:
Albree owns one horse, Warfare, a dark brown Furioso mare who she uses for her trick riding. She rides everyday and is extremely skilled. Once joined the group that was sent to entertain the king and his guests.
Warfare:
http://www.istockphoto.com/file_thumbview_approve/10632242/2/istockphoto_10632242-dark-brown-horse.jpg
(Will add more as I think of it)
Last edited by LillyStar on Tue Jun 21, 2011 7:37 pm; edited 1 time in total

LillyStar




Posts

: 1717


Join date

: 2009-05-16


Location

: The walls of your nightmare.



Adela
17
Raised in a large household of brothers, Adela was no exception when it came to fighting for her country. Having four older brothers to teach her the many skills needed to be a warrior in the country's cavalry, it didn't take Adela long to learn the ropes and establish her own skills. A skilled fighter; both mounted and a foot, she is easily capable of protecting her physical self. Trained for seven years, and battled twice, she is a force to be reckoned with. Though, without her armour, and weaponry, Adela is pretty much an average girl. Sweet and friendly as she may be, she doesn't go out of her way to make friends or meet new people, preferring to stick to herself. The family she currently lives with is only by adoption, her blood family was murdered by orders of the king, all sentenced to death for a reason she does not know. Three years ago, she travelled to the northern lands - training with a rogue tribe in the art of hand to hand combat – where she purchased a bold charger by the name of Rain.
Height being one of her many advantages, Adela has a slim, yet fit body that has been the result of year's worth of training. With honey blonde hair that falls to just below her shoulder blades and eyes to match, she is fairly attractive.

LillyStar




Posts

: 1717


Join date

: 2009-05-16


Location

: The walls of your nightmare.



Zanna
18
By the age of 14, Zanna had become accustom to the regular beatings from her father and mother. Her entire body was a sick artwork in itself. Black and blue bruises coated her face, arms, legs, stomach and back, whilst day old ones turned a vile shade of yellow. They had lived on an isolated farm, with no neighbours, and no nearby town days ride away. They'd lived off the land, growing and producing what they needed to survive. It was this year that Zanna had run away fleeing from her hell of a home filled with anger, fear and years of abuse. Life was far from easy, and after she'd had a run in with a band of assassins, ut got worse.
After four years of living, and training with the band, Zan finally left, thankfully parting on good terms and avoiding the future threat of being assassinated. Light and silent on her feet, she could just about become invisible, and blend into the environment around her. Relying on her speed, agility, and reasonably impressive strength, she quickly became infamous across the country. Both wanted for her service, and capture, Zanna prefers to keep hidden until the threat has vanished, rather than to rush into a situation that may get her caught.
Her personality reflects her past, she is violent from the anger that fuels her, quiet from the neglect she received, and strong from the years of having to push through it. Generally, she doesn't mind company, but will not make any move to contribute to conversation, much rather preferring to just tag along and listen. Zanna does have a sharp tongue, and is quite frank when it comes to the truth.
Standing at a decent height, Zanna has golden hair, that contains a tinge of red that makes it slightly copper in the sun. It falls in spiral curls down her back and sits just above shoulderblade level. Having deep blue eyes that seem to be hinted with purple, and full, rose coloured lips, Zan possess a beauty that she is not exactly fond of, much preferring to be unseen.
Her weapon of preference is a crossbow, though she doesn't go anywhere without her sword, and can use a bow and arrow. Travels with her mare, Cryptkeeper, nicknamed Cry. A bold and solid dun Lusitano who has been with Zanna for 3 years and their bond is inseparable.

LillyStar




Posts

: 1717


Join date

: 2009-05-16


Location

: The walls of your nightmare.



Full Name: Fira Fretchen (say it: fire-ra fretch-en)
Age: 20
Occupation: Personal soldier to the King.
Hometown: Darkei
Hobbies: Woodwork
Likes: Her horse.
Dislikes: Rude people, busy locations.
Clothing: While working, light level armour, baring the colours of the kingdom.
Weapon(s) of choice: A medium weight sword that she wields with strength, and a set of deadly throwing knives.
Relevant History: Her mother died during birthing and her father blamed Fira for the death every day of her life. When she turned 14, she began to mock fight with the kids that lived near her. This then lead to her talent of speed, skill, and the ability to throw a knife was discovered. She as asked to train with the King's best soldiers and quickly accepted the king's offer. Two years later, her father finally snapped. He nearly killed Fira in his insane state, beating her before using his hunting knife to cut her. She still bares the scar today, and it runs unseen along her right shoulder blade.
Physical Description:
-Height: 5'10
-Eye Colour: Deep, expressive black.
-Skin Colour: White, but tanned from training in the sun.
-Hair Colour: Various shades of brown and copper that fall in thick curls.
-Notable Scars/Injuries: A silvery scar that runs along her right shoulder blade.
-General Physical Ability: 100% fit and healthy, strong and capable.
Psychological Description: The silent type, withdrawn but extremely noble in her silence.
-Optimist/Pessimist: Pessimist.
-Introvert/Extrovert: Introvert.
-General Intelligence: Extremely intelligent and switched on about the comings and goings of the world, though so quiet no one seems to notice.
-General Attitude Toward Friends: Eventually trusts and enjoys their company.
-General Attitude Toward Strangers: Doesn't trust them, and is cautious.
-Mental Endurance: High, from years of emotional abuse.
Other:
Owner of two Friesians:
Elko, 3 and a half year old colt, in training.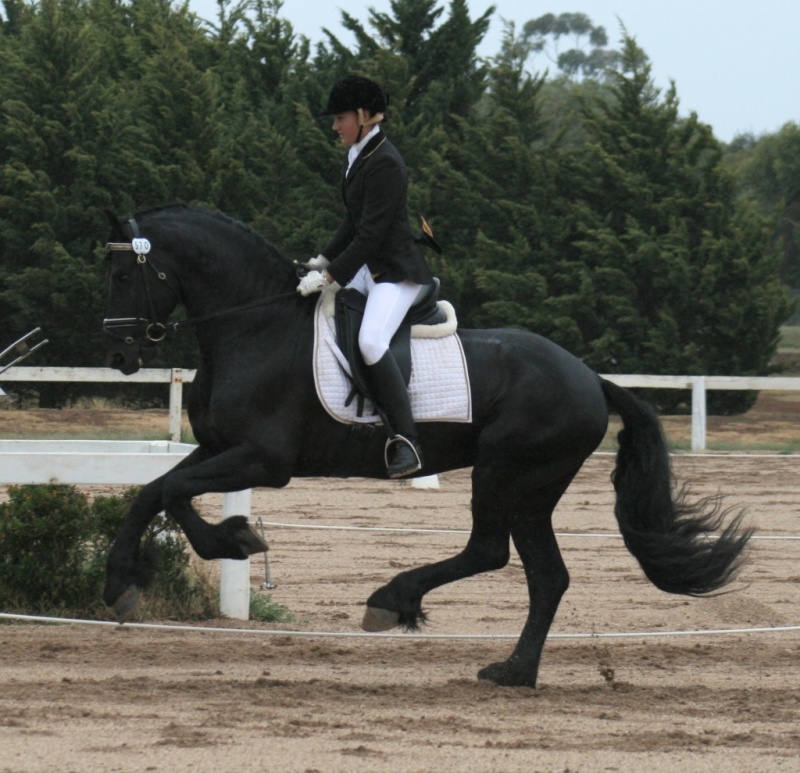 Caliga, 6 year old mare, currently in foal to Elko's sire, due in two and a half months.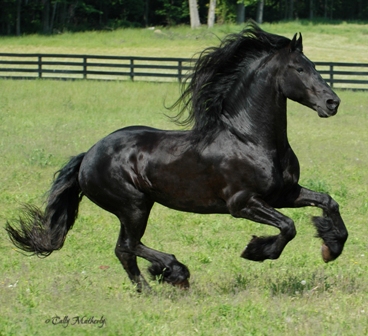 LillyStar




Posts

: 1717


Join date

: 2009-05-16


Location

: The walls of your nightmare.



Lilly, these characters are incredible!
Adela is definitely my fave. =D

Soul




Posts

: 13


Join date

: 2011-03-13


Age

: 24


Location

: In your soul. xD



Thanks Soulie. =D
I love Adela.

LillyStar




Posts

: 1717


Join date

: 2009-05-16


Location

: The walls of your nightmare.



Tilkah
Age: 21
Height: 5'9
Past: Growing up as the middle child of seven, Tilkah spent most of her days unnoticed by anyone. Her parents were always fussing over their eldest or youngest child, and never had enough time for her. So, alone and bored, Tilkah would go out into the forest and spend hours on end climbing through the trees, pretending she was in a magical world of her own. At the age of 8, Tilkah stole a set of throwing knives from her father. Right from the start, her aim was good. So she practised and practised, day by day her aim grew better, her throw swifter and precision lethal. Dancing around the forest like a silent predator, Tilkah was oblivious to the growing threat that came in the form of a band of rogues. Two days after her 11th birthday which went by unnoticed, she was kidnapped and stolen from her home. The rogues, though scary in appearance, seemed to treat Tilkah with some form of decency and within a week, the young girl found herself unafraid and instead curious as to where their travels would take them. Over the years leading up to her 18th birthday, she was taught various things – how to handle a sword and bow – but all the while, keeping her throwing knives close by. What the rogues actually planned to do with her, she'd never know, but on her 18th birthday she parted ways and went off in search of her own adventure.
Personality: Aside from the damage done of being neglected as a young child, Tilkah is a kind, loving and funny character. She constantly strives to be the best person she can be, never wanting to end up like her pitiful parents. Occasionally fiery when someone she loves and cares about is hurt or insulted, Tilkah is otherwise level headed and calm.
Appearance: Of reasonable height and more finer in build, Tilkah has dark brown hair that sits a little lower than her shoulders. Her skin tone is on the darker side too, but not olive toned – more a bronze. Her eyes, large and expressive and a rich chocolate brown and are framed by extremely thick eyelashes.
Other: Her first weapon of choice is a set of deadly throwing knives that she wields with lethal precision. But she never goes anywhere without her sword, and if she can get her hands on one, a bow.
Her horse, Mercy, is a small paint that came from her home town – captured by the rogues.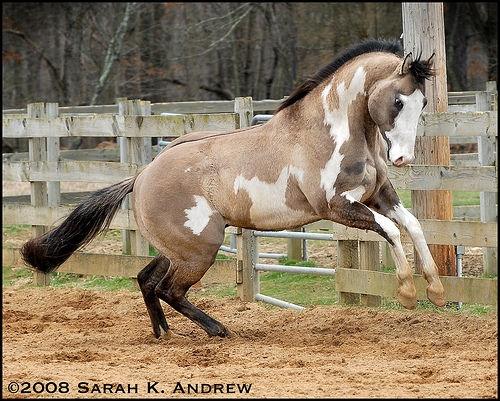 LillyStar




Posts

: 1717


Join date

: 2009-05-16


Location

: The walls of your nightmare.



Lillian –
A kind hearted character who is equally strong and bold. She values honesty and loyalty, as well as strength and people with a sense of self-worth and respect. Funny and charismatic, Lillian cannot help but make friends no matter where she goes. Enjoying the simpler things in life, she's happy to watch the rain or sunrise. Strong willed with a good sense of what's right and wrong, Lillian is always happy to help someone in need and offer a comforting hand. Although light and cheery most of the time, she finds herself battling inner demons. The loss of her twin brother and father affected her mother's to take care of young Lillian who grew up all too quickly.
Her twin brother and her father joined the army back in Lothoria, but both were tragically killed in battle. This shattered her mother's heart and the woman slipped into a state of absence. Lillian, only 15 at the time, learnt to raise herself. The loss of her twin brother was a great thing to suffer. A few weeks later, young Lillian made the decision to join the army under the name of Ori Devon. She fit in without trouble, having cut her hair short and hiding her feminine figure beneath layers of armed clothing. No one suspected otherwise and after weeks of her mother not coming after her, Lillian began to settle in and enjoy the role of Ori. She trained with a group of boys either her age or a few years older, and although at the start she seemed to be weaker, Lillian quickly built up almost equal strength. Years on, when it had become apparent that her forte was in fact speed, a new commander rose to the ranks. Pallyd Paria was easily one of the greatest commanders that lead Lothoria's army – but he was also the youngest. At the beginning, some of the soldier's doubted his ability, but were quickly won over by his strong fighting tactics and fair manner. A while later, after the exile of the brilliant commander and his best friend, Ryke, a new commander took charge of the army. Leyrin ruled with a cruel hand, and only a month later, he learnt of Lillian's true gender. Filled with rage, he decided to make her punishment public, serving as a warning to anyone else. She was beaten in front of the soldier's she had once served. Once Leyrin pulled a knife, several soldiers darted forward, risking their lives to protect Lillian, the captain they had trained with over the years. Instead of losing her head, Lillian only lost the hair she'd managed to grow back. As soon as his grasp loosened, she ran.
Appearance wise, Lillian has fair hair and pale blue eyes, both traits from her mother and father. Only 5'5 and slim in size, many people underestimate her. She's lightning fast on her feet and therefore relies on speed rather than brute strength.
Brolth, 9 year old stallion. 17hh and built like a tank. Not the nicest of horses...

LillyStar




Posts

: 1717


Join date

: 2009-05-16


Location

: The walls of your nightmare.



Arabella Rametta
Timid and shy is the way to describe Arabella Rametta. She's mostly silent, only speaking when essential. Considered innocent, she's never had the need to use a weapon and therefore does not know how to wield a sword or knife. Sweet-natured and good hearted, people often take advantage of her kindness and though aware of it, she rarely does anything to stop them. Though she's intelligent and clever, many think she's either stupid or a mute. Arabella doesn't mind though, preferring to go unnoticed as she picks the pockets of the wealthy. After being caught twice and punished for it, the girl has become very careful and also skilled. Pickpocketing is how she gets by. Arabella left her home town two years ago after her parents died. Her mother was the first to fall ill. Within three days her father had joined her and they were both on their death bed. In little under two weeks, they both passed away. For Arabella, this was a great shock, for her parents had loved her dearly. Everything had been perfect; comfortable and systematic. Nothing ever went wrong. Mother cleaned and cooked, singing as she did so, and father's wage supported them all. The death of her only family hit hard and Arabella often found herself too exhausted to move. A heavy sadness followed her every day, like her own personal misery cloud and by the time her second month alone came around, Arabella couldn't stand the sight of her home anymore. So, she packed up her gear and took the family horse and headed into the forest without a backwards glance. The people she'd grown up with in the small town didn't even get the chance to say goodbye. Meanwhile, in her own little world, the orphaned girl travelled further and further, ignoring the ache in her stomach and pound in her head. Two years later and she'd found her way into the city, calling home a small, hidden space above the shops and inns, right were the two rooves meet. The spot is rather cosy; blankets and rags cushion the floor and walls and work to keep the cold out.
Appearance wise, Arabella is on the shorter and slimmer side, standing at a rough 5'4. She has dark brown hair and wide, chocolate brown eyes that are all too often full of sadness. They were once bright, just like her previous personality, all bubbly and cheery, but the trauma of losing her family changed that. Often hidden under several layers of dirt and general filth, Arabella's skin is a darker coffee colour and lips a pale pink. Beautiful? Certainly. But she hasn't heard that word since her mother was around.
Alone for all this time, she's looking for someone to keep her company and just talk to, but is certain no one would come near her.

LillyStar




Posts

: 1717


Join date

: 2009-05-16


Location

: The walls of your nightmare.




---
Permissions in this forum:
You
cannot
reply to topics in this forum